Rooftop BBQ
A barbecue with a view. One of the most ideal places for those living in apartments is the rooftop itself. It's becoming more common for apartment complexes to offer common rooms or a roof deck available for use. Rooftops are great as it provides a large space to grill and entertains, as well as easy indoor access when needed. Will your meat and seasoning selection earn you the best-tasting barbecue in the neighborhood?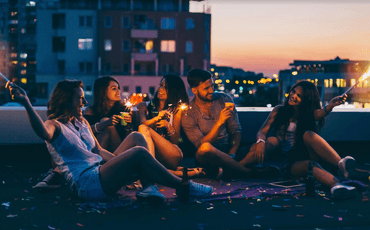 Balcony BBQ
The backyard without the yard. Similar to a rooftop barbecue, you can enjoy a backyard barbecue using your very own balcony. Utilizing a mixture of outside cookware and your indoor stove and oven is key here. Using electric indoor/outdoor grills such as the George Foreman, is a great alternative to charcoal or propane grills which often are not allowed. The key to indoor grilling utilizing a variety of entrees that use low heat as opposed to open flame grilling. Like this Oven barbequed Salmon or oven-roasted country-style pork ribs

Public Park BBQ
Everyone loves a good park get-together. Most resemblant to an actual backyard, parks are great for all ages. Look for parks with common BBQs to entertain with ease without space limitations, and soak in the bliss of nature's scenery and fresh air.
Beach BBQ
If you are one of the lucky ones that live near a beach, hosting a beach barbecue is a fantastic way to entertain. What better way to grill up some fresh-caught fish, enjoy a swim, and play in the sand. Contact the local town and beach websites for any regulations on bringing your own grill, areas to grill, or options to use designated public grills.
Camping BBQ
Both adventurous and savoring. While grilling over an open fire might be the most iconic way to cook, there are many great options for small portable grills. Look for lightweight grills that are easy to carry. Not all campsites allow charcoal, and if they do, make sure to read up on proper cooling and disposal. While camping may not be a "go-to" for everyone, it does provide a great getaway from a busy everyday life.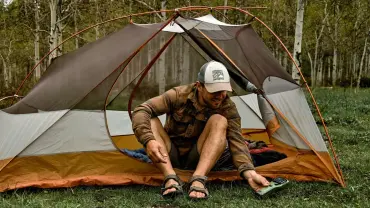 While being outdoors can bring a lot of peace and opportunity for fun and exciting activities, you can trust Thermacell and its 20+ years of repellent technology to deliver the ultimate protection from the harmful effects of insects. Shop Termacell.com for an array of portable and rechargeable repellers to protect you while home or on the go.