Thermacell Tick Control Tubes go where sprays can't reach to kill nymphal and larval ticks that may carry Lyme disease. Developed by Harvard University researches, Thermacell works with nature to deliver a targeted tick killer.
This Pro Pack contains 96 Thermacell Tick Control Tubes
Kills backyard ticks with Lyme disease
Each tube can kill hundreds of ticks a season
Active Ingredient: 7.4% Permethrin
Doesn't harm kids, pets, or environment
No spray; environmentally friendly; biodegradable
Easy to use: apply in minutes 2x a year with no clean-up
Use alone or with sprays and IPM programs
Developed at Harvard University School of Public Health
This product is not eligible for discounts
LABELS & SDS
MARKETING MATERIALS
TRAINING MATERIALS
TEST DATA & DOCUMENTS
AMOUNT NEEDED PER PROPERTY
| Property Size | Each Application | For the Year* |
| --- | --- | --- |
| 1/4 Acre | 6 tubes | 12 Tubes |
| 1/2 Acre | 12 tubes | 24 tubes |
| 1 Acre | 24 tubes | 48 tubes |
*Amounts are for a typical property with house, driveway and lawn.
*Wooded lots or properties with above average amounts of shrubs, tall grass and woods will require additional tubes.
AVAILABILITY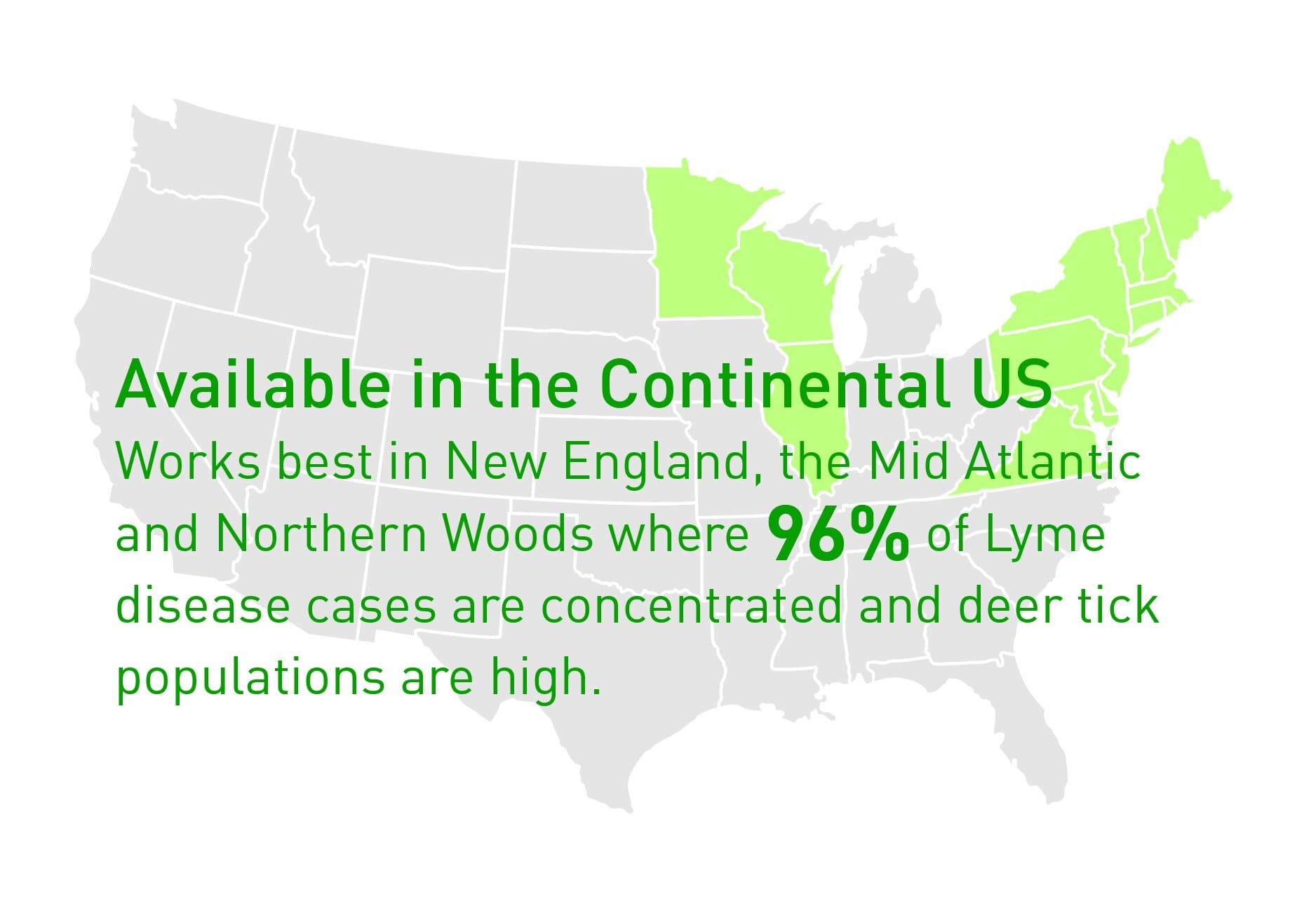 For questions or to become a Thermacell applicator, contact TICKSALES@THERMACELL.COM.