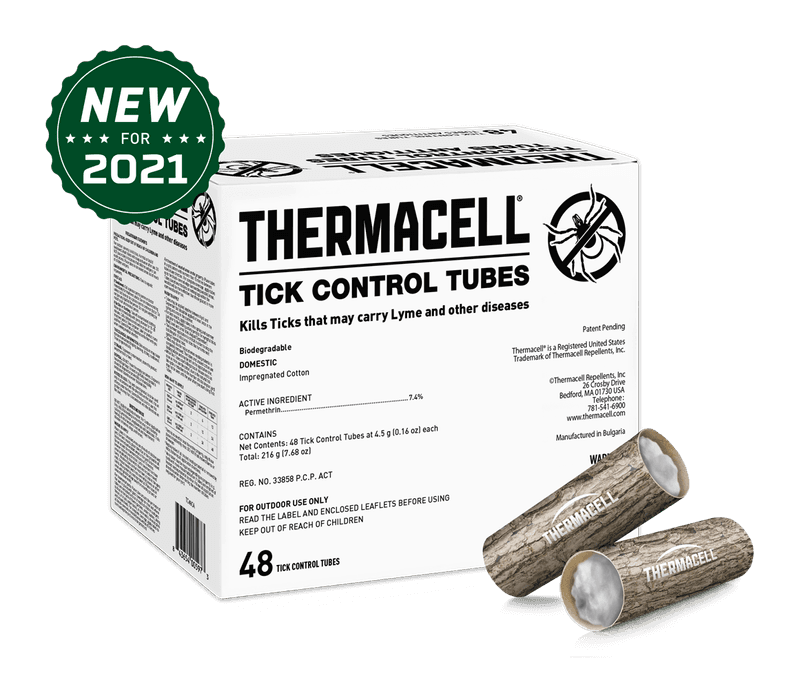 Tick Control Tubes for Professionals
Thermacell Tick Control Tubes go where sprays can't reach to kill nymphal and larval ticks that may carry Lyme and other diseases. Developed by Harvard University researches, Thermacell works with nature to deliver a targeted tick killer.
This Pro Pack contains 48 Thermacell Tick Control Tubes
Kills ticks with Lyme disease
Each tube can kill hundreds of ticks a season
Active Ingredient: 7.4% Permethrin
Doesn't harm kids, pets, or environment
No spray; environmentally friendly; biodegradable
Easy to use: apply in minutes 2x a year with no clean-up
Use alone or with sprays and IPM programs
LABELS & SDS
MARKETING MATERIALS
TRAINING MATERIALS
TEST DATA & DOCUMENTS
AMOUNT NEEDED PER PROPERTY
| Property Size | Each Application | For the Year* |
| --- | --- | --- |
| 1/4 Acre | 6 tubes | 12 Tubes |
| 1/2 Acre | 12 tubes | 24 tubes |
| 1 Acre | 24 tubes | 48 tubes |
*There is no need to treat the entire property, only those places inhabited by mice. DO NOT treat mowed lawns or driveways..
For questions or to become a Thermacell applicator, contact TICKSALES@THERMACELL.COM.
WHERE TO BUY