How Thermacell Products Work
In Thermacell rechargeable repellers, a lithium-ion battery powers an internal heater that silently warms and activates the repellent. Once activated, the repellent disperses to create an invisible 20-foot zone of protection that keeps mosquitoes from entering your outdoor space. It works continuously, releasing fresh repellent to maintain the zone of protection around you.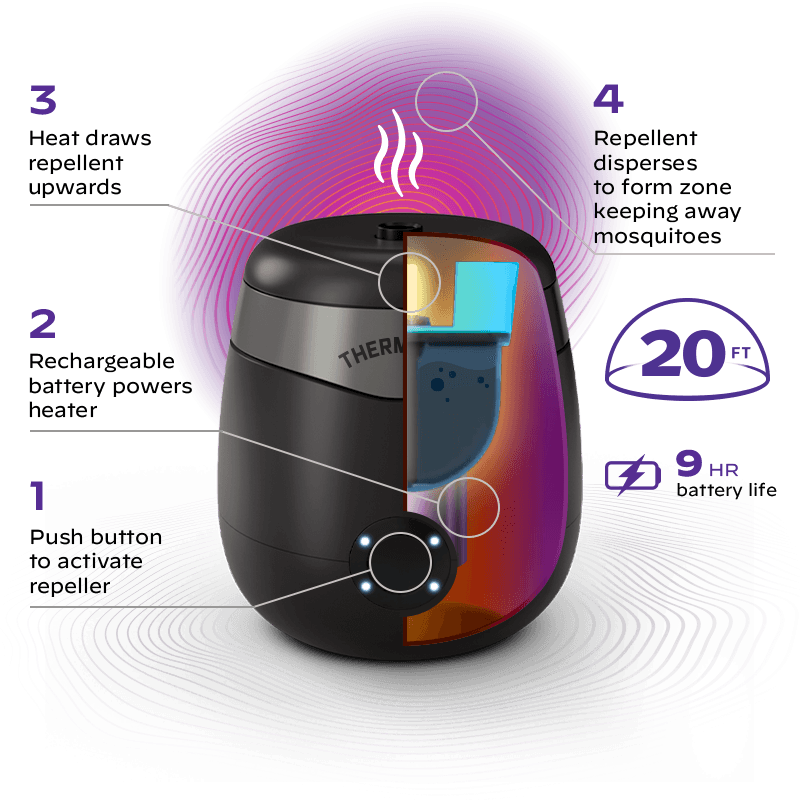 Easily create effective mosquito-repelling zones.
Push button to start, then stop worrying about mosquitoes. No scent, no sprays, no chemicals on your skin.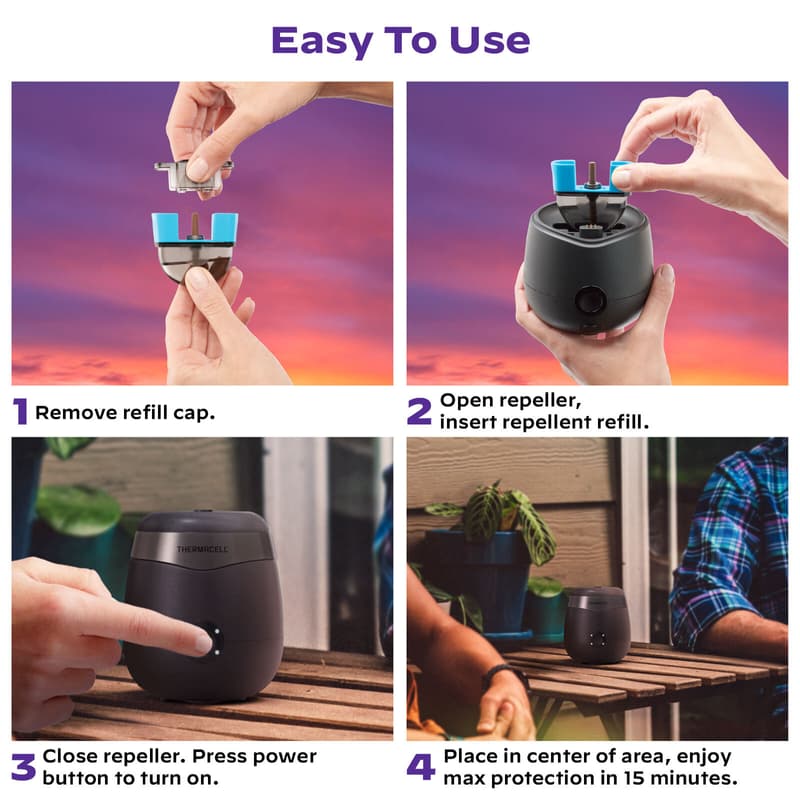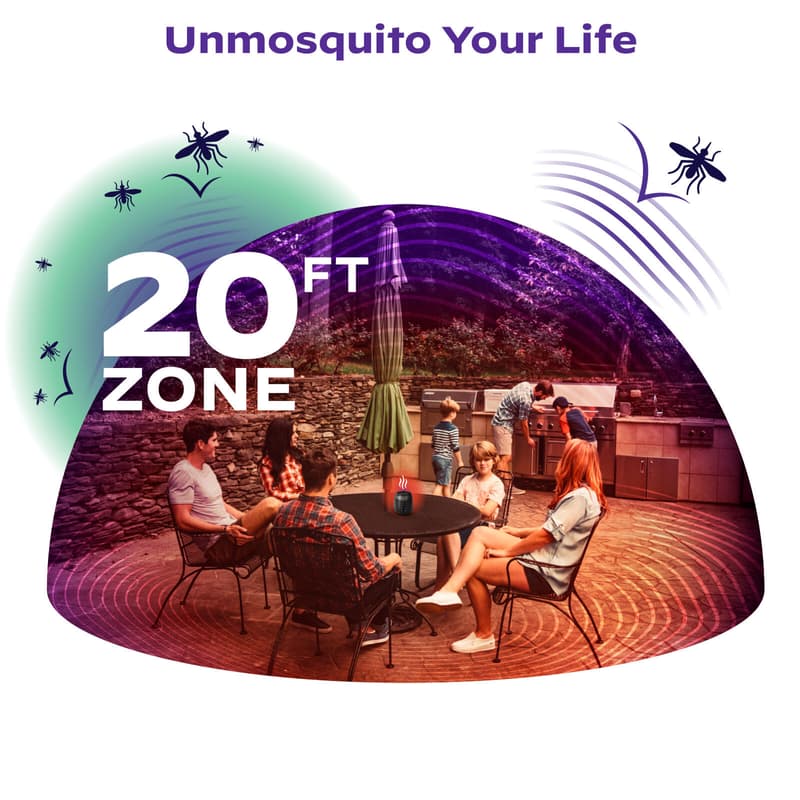 Rechargeable Products